VCDS or Vag-Com Review and Demo ~ Video
Happy Thursday everyone! Today we are talking about one of the best investments that you can make if you are working on a Volkswagen or Audi. That is VCDS or Vag Com Diagnostic Software. I refer to it as Vag-Com. I purchased Vag-Com years and years ago. I would say that I use it almost every day. If you are planning to do any DIY on a VW beyond oil changes, you really need this!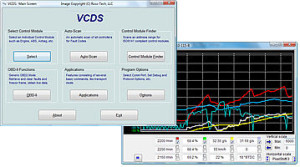 Join me today as we look at:
What can Vag-Com do?
How Vag-Com has bailed me out
Graphing features of Vag-Com
Screen capture and walk through of Vag-Com
Where to get Vag-Com
Buy or not to buy
and more
As always, post your comments below. If you have a tool or product you would like for me to review, use the contact me form. Or email me Charles(at)HumbleMechanic(dot)com, and put TOOL REVIEW in the subject.
Don't forget to follow me at:
https://humpodcast1.s3.amazonaws.com/wp-content/uploads/2015/02/15113750/Vag-com-Review.jpg
1080
1440
Charles
https://s3.amazonaws.com/humpodcast1/wp-content/uploads/2019/07/16121050/humble_mechanic_logo_white_200x100.png
Charles
2015-02-26 12:32:58
2015-02-26 12:32:58
VCDS or Vag-Com Review and Demo ~ Video