Shop Shots Volume 28 Insider Pictures of Automotive Service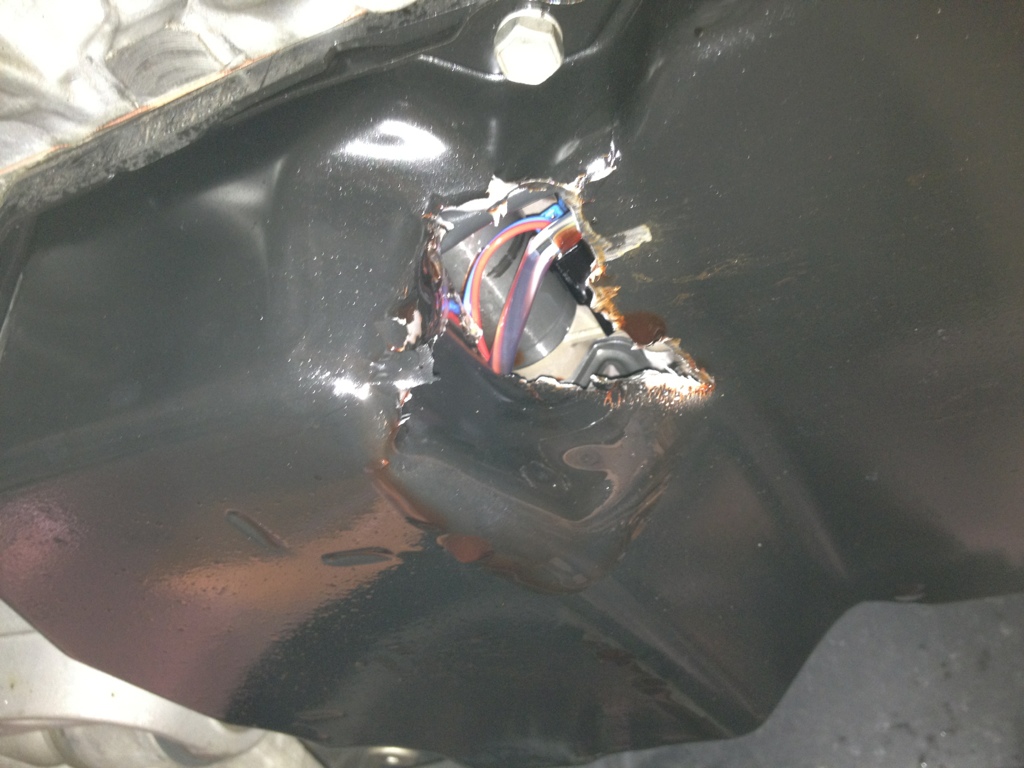 Hi folks, it's Wednesday so that means you get some Shop Shots today! These pictures come to you from behind the scenes of a Volkswagen dealership's service department. This is some of the things that auto mechanics see.
There is actually a lot going on in this picture. This is a 1999 VW Passat. The car came in for an issue with the ABS module. I hopped in the car and seen this. The door panel was missing. This is not something I was overly concerned about. The customer didn't mention anything about it. If you look where the glass meets the door, you can see two wedges. That is what is holding the window up.
I am sure that the regulator had failed. The funny thing is, the left rear window was the same way. This poor Passat was just about at the end of it's life. Oh, and it smelled awful.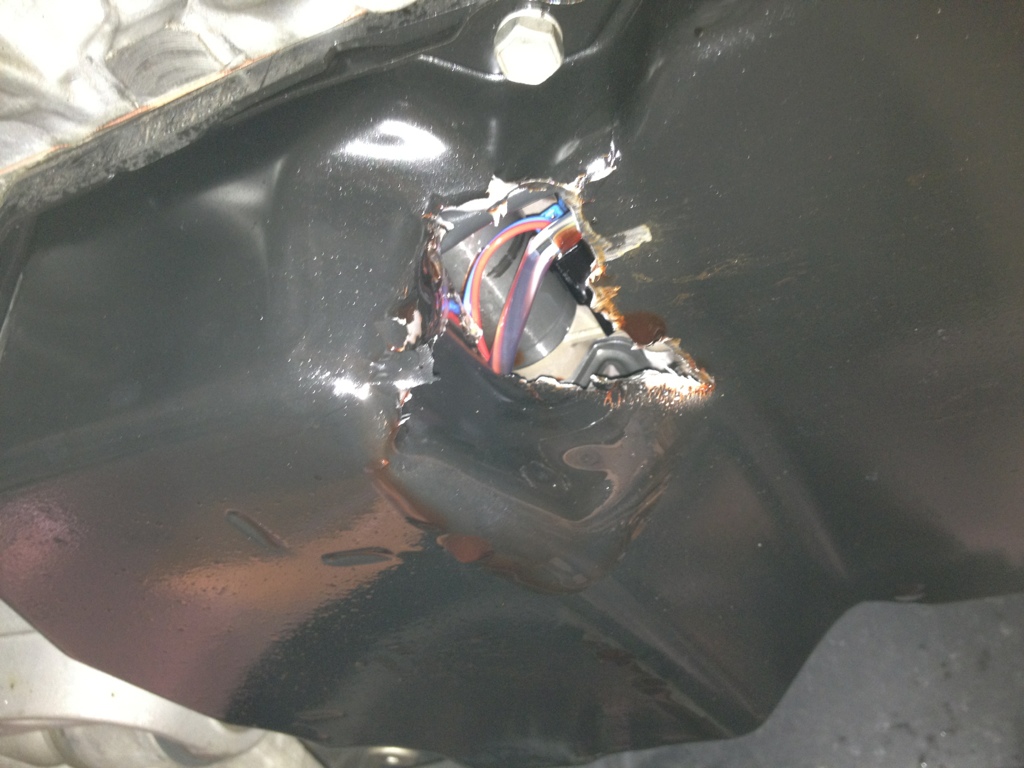 OUCH! What you are looking at here is the oil pan for the transmission. This customer ran something over. What ever they hit punched a very strange hole in the transmission pan. Generally when a transmission have this type of damage the underside of the car has multiple impact points. This one didn't. It was just this damage.
If you look inside the pan you can see some of the valves in the valvebody. Those are the valves that control the transmission fluid and make the transmission work. As you can imagine, this caused a pretty severe leak. The transmission actually had to be replaced. Thank goodness for car insurance.
I was getting out of a car last week. As I went to shut the door, this little guy caught my eye. I had to take a second look. Then I had to pick him up and see if it was in fact Jim McMahon. I am sure I have told you guys that I grew up in the suburbs of Chicago. I have been a Bears fan my whole life. I still remember the 1985 team and the Super Bowl Shuffle. Granted I was 5 but I still remember it.
What the heck is a customer doing with a Jim McMahon figure in the door panel of their car? You just can't make this stuff up.
Well, that does it for another week of Shop Shots! I am back in the shop today after having a few days off. Next week I will be traveling for VW training. I will be going to class for the Jetta Hybrid. I am really looking forward to the class. I really think hybrid tech is cool. I can totally foresee many of the things on hybrids being standard equipment on nonhybrid cars in the near future.
Do you dig this blog? What to help spread the word and grow our community? There are so many really easy ways to do it. Share it on Facebook, tweet it out on twitter, and for shop shots, feel free to pin it to one of your board on Pinterest. I am pretty sure if you do that your car will get better gas mileage. (okay, probably not, but that would be really awesome!)
https://humpodcast1.s3.amazonaws.com/wp-content/uploads/2012/08/15114514/20120828-205153.jpg
768
1024
Charles
https://s3.amazonaws.com/humpodcast1/wp-content/uploads/2019/07/16121050/humble_mechanic_logo_white_200x100.png
Charles
2012-08-29 10:12:34
2012-08-28 21:26:26
Shop Shots Volume 28 Insider Pictures of Automotive Service