Cabriolet Update MK1 VR6 Swap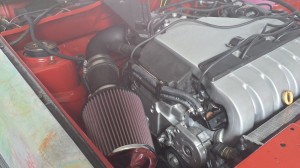 Hi folks! I hope that you all had a great weekend. I had a productive Sunday working on the Cabby. I will  tell you all about it. First I have a couple of things to let you guys know.
Dubs For A Cause.
I have mentioned it before, but the show is coming up quick. If you plan to make the show PLEASE let me know. I always like meeting you guys. Plus this show is for charity. It does not get much better.
Travel last week
I spent a bunch of time in the car last week. Tuesday my boss and I drove to Charlotte, NC. We went to a job fair at NASCAR Technical Institute. I spent the day chatting with about 100 future technicians. It was a very cool/strange/fun event. I also snuck down to Euro-Wise, but more on that in a minute. My wife and I also took a mini vacation to Asheville,NC. We were only there for a day, but we had a blast as always.
Travel this week
This week I will also be doing some traveling. I will be in training for the better part of the week. It is about a 5 hour drive there, and a 7 hour drive back. Thank you DC traffic. The class is some type of diagnostic training. I don't have much more info than that. I will do a post about it and fill y'all in on the details.
A little help
With my traveling this week, I have a chance to record a few podcasts. I just need some help from you guys. What do you want us to talk about? I have a few ideas, but I need some help. Post your ideas in the comments below. Here is what I am thinking
Winter Car preps. It may be a little late for some of you, but this is very important.
Mechanic training. Since I will be going to training, this makes sense
Tools. I am thinking specifically about tool costs, what techs need to start with, and some differences between pro level tools and average consumer tools
Alright, we have all that wrapped up, let's talk Luv A Dub!
While the VR6 base engine has been installed in the Cabby for a while, I just installed all the "accessories". That means I installed the following:
upper intake manifold
air intake with sensor and K&N filter
Radiator
Header
Exhaust
A full exhaust, thanks to boys at Euro-Wise!
I also finally hooked up all the coolant lines, and electrical connectors. We are very close to having a running car.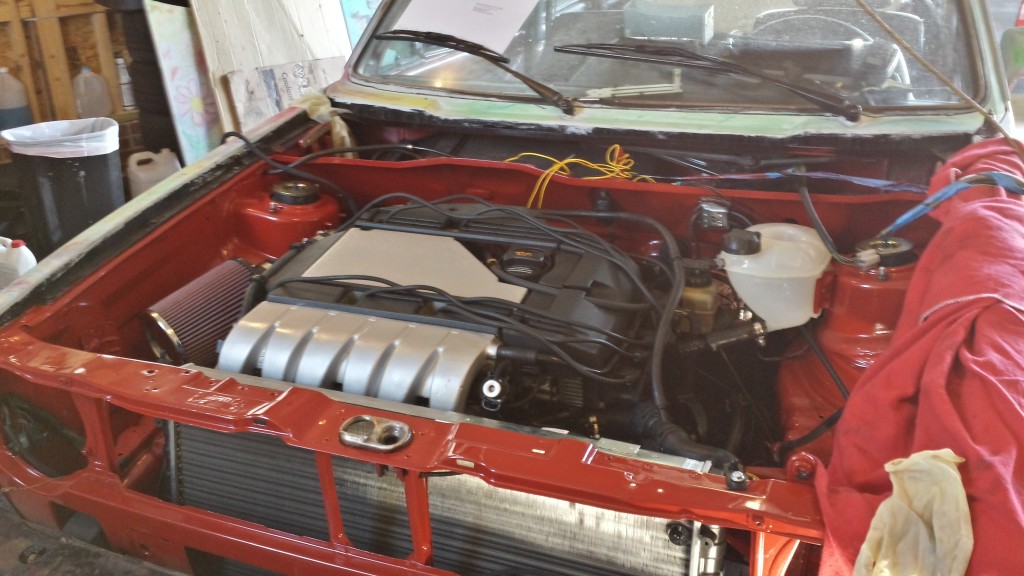 Here is another engine bay shot. Once I have the car properly running, I will clean up the wiring that is just throw in the bay. I want to make sure everything runs properly before I do the final fit of the wires. Plus the painted part of the engine cover is at work. 😉
Much like the engine, the interior has come along way. But also has a little ways to go. I still have to swap the lower dash cover, all the door cards, the center console, and the rear seats. Plus add all the little things like ashtray and vents in the dash.
Well that is where we are at with the Cabby. It has been a long long road. I am hoping to have the exhaust part welded today. If that is the case, I should have her running today. Don't worry, I will shoot a ton of video of her first start. I hope it all goes well.
https://humpodcast1.s3.amazonaws.com/wp-content/uploads/2013/11/15114156/tmp_20131103_112554_RichtoneHDR-1845989825.jpg
2322
4128
Charles
https://s3.amazonaws.com/humpodcast1/wp-content/uploads/2019/07/16121050/humble_mechanic_logo_white_200x100.png
Charles
2013-11-04 09:16:26
2013-11-03 20:16:49
Cabriolet Update MK1 VR6 Swap