Factory vs aftermarket parts, The pros and cons of each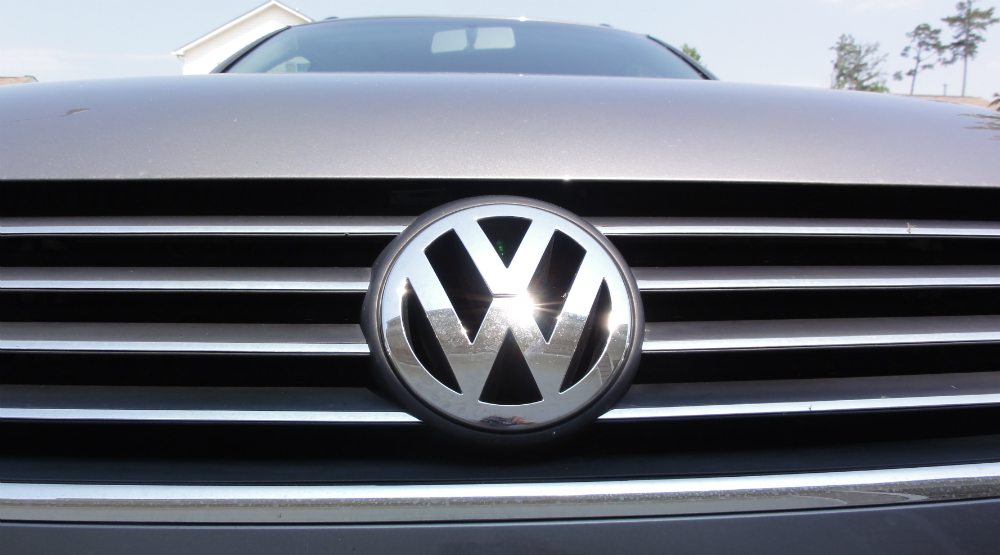 This is a debate that has been made time and time again. Factory vs aftermarket one has the backing of the brand, the other is usually cheaper. As a dealer mechanic, I officially recommend using factory parts. 🙂
FACTORY PARTS
This is a part that is the same part that came on your car from the factory. For the most part, they are not made by the car maker. Volkswagen doesn't make many of the parts that are on their cars, they are made by other companies.
Factory Parts–PROS–
Fit and Finish. The way that a part fits is crucial! The factory parts are built to the exact specs to ensre proper fit.
Warranty. If you buy factory parts, the part will most likely come with a warranty. It will often time be much longer than a non-factory
Updated parts. Dealerships know when parts get updated. Some parts get several updates, getting parts from a dealer will ensure you get the latest, coolest, fastest, bestest part you can
Service. The dealership should have the most extensive parts catalog out there. They can get pics and have mechanics to help if needed
Factory Parts–CONS-
Price. This one is pretty easy, factory parts are almost always more expensive. There is not much you can do about that!
Quality. Just because it is a factory part, is no guarantee of quality. You need to replace the part right? The quality might not be any better, but it shouldn't be worse
Aftermarket Parts
These parts are not parts purchased from the dealer. They are not the parts that originally came on your car from the factory. They can be made by anyone anywhere. That can be a good or bad thing.
Aftermarket–PROS–
Price. This can be a great way to save some money. The competition level of AM parts is huge. That can drive the cost down.
Selection. There might be lots of choices. Some options might have slightly different features. They might overcome an issue with factory parts
Quality. It might actually be better than factory. Aftermarket companies do not have to have the "mass appeal" that the factory does. They can fine tune parts to make them preform slightly better. They do not have to meet strict government regulations.
Shopping options. Aftermarket parts can be shopped for the best deal. The internet has so many parts retailers, with some work, you will get a great price
Aftermarket–CONS–
Questionable Quality. this, in my mind, is the biggest issue with aftermarket parts. The quality has NO guarantee
Warranty. Most of the time you get NO warranty with aftermarket parts
Fit and Finish. The odds of an aftermarket part fitting and functioning just like a factory part is VERY slim
Selection. With so many choices on aftermarket parts, it might be difficult to figure out which ones are good, and which ones are not.
The truth about the whole thing is, it just takes research to know which is best. When it comes to repair after an accident, ONLY factory parts are OK. A perfect example of factory vs aftermarket parts is the 1998-2005 Passats. They HATE aftermarket parts. If a customer installed aftermarket axles several things will happen.
The will not fit, never no matter what you do, they will not fit.
If (somehow) they do fit, the ABS light comes on at 55mph
They ruin wheel bearings
I know this from several attempts at using aftermarket axles. The factory axle for these Passats cost ~$650 per axle. The aftermarket one costs ~$125. The savings in parts is HUGE! What usually happens is a customer gets aftermarket axles installed somewhere other then my dealer. Then they come in and say they have a strange problem. It is pretty obvious when the axles are not factory. Now the customer has to pay to fix the problem twice.
What do you guys think? Is it always worth the extra money? Can aftermarket actually be better than factory?
https://humpodcast1.s3.amazonaws.com/wp-content/uploads/2012/01/15114726/PASSAT-VW.jpg
555
1000
Charles
https://s3.amazonaws.com/humpodcast1/wp-content/uploads/2019/07/16121050/humble_mechanic_logo_white_200x100.png
Charles
2012-01-31 09:55:48
2012-02-05 22:07:31
Factory vs aftermarket parts, The pros and cons of each