Top 5 Failures of 2006-2011 VW Passats
Today we are doing a little bit of a modified "How VW Parts Fail" video. We are going to be looking at the top 5 failures on B6 Passats. Now these are not the only failures of the 2006-2011 Passats. There are plenty of other things that fail. So if I didn't mention something in the video, that does not mean it was not an issue. Please let me know what you guys think of this style of video. A ton of you asked me for something like this. I want to do videos on more models if you guys are into it.
Sponsor Of The Day
Today's show is sponsored by Deutsche Auto Parts. They are the VW and Audi parts experts. They have great prices and awesome service. Plus they work really hard on a ton of VW DIY videos. Paul and the fellas at DAP are awesome. Also check out their new site at SHOPDAP.com
Join me today as check out 5 of the most common Passat issues
Camshaft HPHP and Cam follower failures
Coil pack failures
CV boot failures
A/C compressor and system failures
Steering column lock failure
and more
Trouble viewing? Watch "Top 5 Failures of 2006-2011 VW Passats" on YouTube.
As always, your questions and comments are welcome.
Please post them below. If you would like to suggest a part of a show like this, email me Charles(at)HumbleMechanic(dot)com. Thanks again to Deutsche Auto Parts for being such a great sponsor.
Don't forget to follow me at: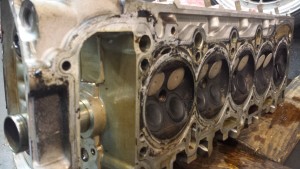 https://humpodcast1.s3.amazonaws.com/wp-content/uploads/2015/10/15113531/SnapShot58.jpg
1080
1920
Charles
https://s3.amazonaws.com/humpodcast1/wp-content/uploads/2019/07/16121050/humble_mechanic_logo_white_200x100.png
Charles
2015-10-13 04:35:12
2015-10-13 04:35:12
Top 5 Failures of 2006-2011 VW Passats