Shop Shots Volume 81 Insider Pictures of Automotive Service
Happy Wednesday everyone. And because it's Wednesday, it time for Shop Shots! This week we are moving out of the shop, and to an Oktoberfest. On Saturday, the folks at Black Forest Industries hosted their annual BFI Oktoberfest. If you are a social media person, check out the hash-tag #BFIOktoberfest. There are some great pictures and videos. This year I took a few pictures, and a video. I am still working on editing the video so stay tuned for that.
As I mentioned in the podcast, I will be traveling most of the end of October. I will be heading to Virginia next week for a A7 Workshop. That is the HVAC test for ASE certification. I am not exactly sure how the week will play out, but it should be awesome. If you have and questions about ASE type stuff, post them in the comments.
The following week, the folks at Shell invited me back to Texas. This time I will be heading to Austin for the 2014 Formula 1 US Grand Prix. I can't even tell you guys how awesome that will be. Once I have more information and an itinerary, I will let you know. Get your F1 questions ready. 🙂
First up, I thought I would post a picture of the Cabby! I worked on the car most of the day Friday before the show. My hope was to get the clipper kit(body kit) fully installed for BFI. I got the kit installed, but sadly didn't drive the Cabby. There was about 40% chance of rain. As you guys remember, she doesn't have a top, or wiper blades that function. The cool part is, the car looks more complete with the clipper kit. The bad part is, I found that I have a few weird electrical bugs in the cluster. Maybe next year. :/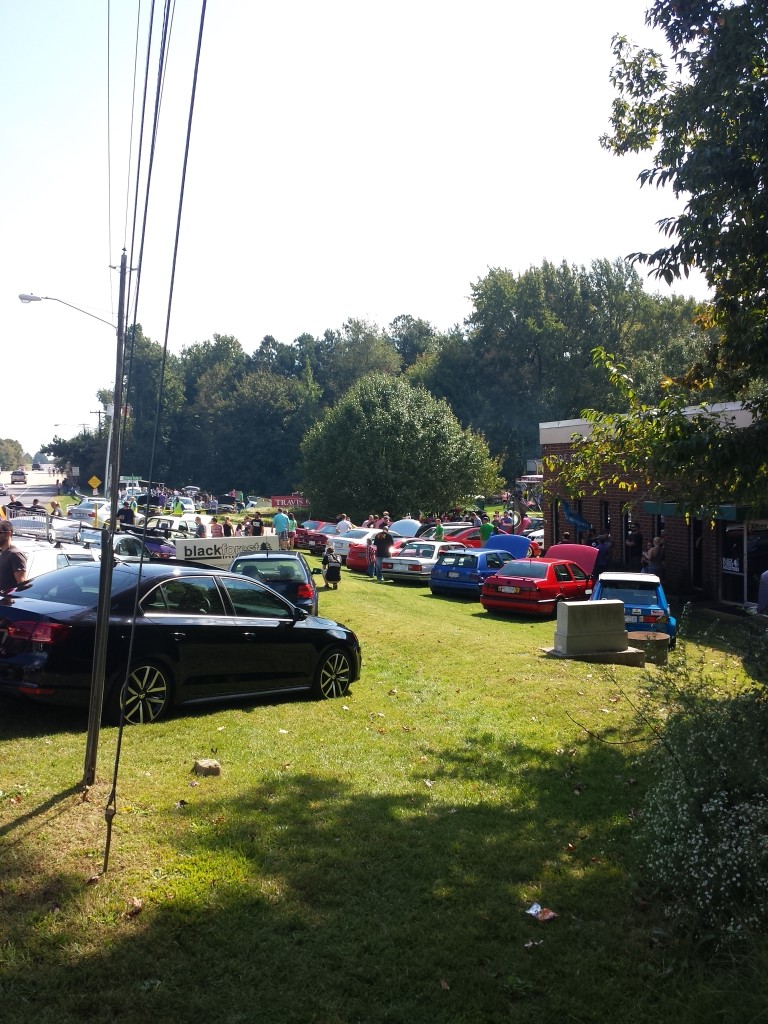 This is a shot of the entrance of the show. You can see the BFI building on the right.
There is always a great mix of old and new GTIs
Tons of people and tons of really cool VWs, Audis, MBs, and BMWs
This is a top notch A3. The car is a highly modified TDI. The owner said something about high 200s for horsepower and mid 500s in torque. Needless to say, this TDI is NUTS!
As always, the BFI Oktoberfest was a good time. It was great to meet some of you and share a beer. If you posted some pictures of the show, let us know. I would love to see more great shots.
https://humpodcast1.s3.amazonaws.com/wp-content/uploads/2014/10/15113851/wpid-img_20141010_180604-e1413331591631.jpg
890
1536
Charles
https://s3.amazonaws.com/humpodcast1/wp-content/uploads/2019/07/16121050/humble_mechanic_logo_white_200x100.png
Charles
2014-10-15 06:19:11
2014-10-14 19:19:48
Shop Shots Volume 81 Insider Pictures of Automotive Service