Shop Shots Volume 36 Insider Pictures of Automotive Service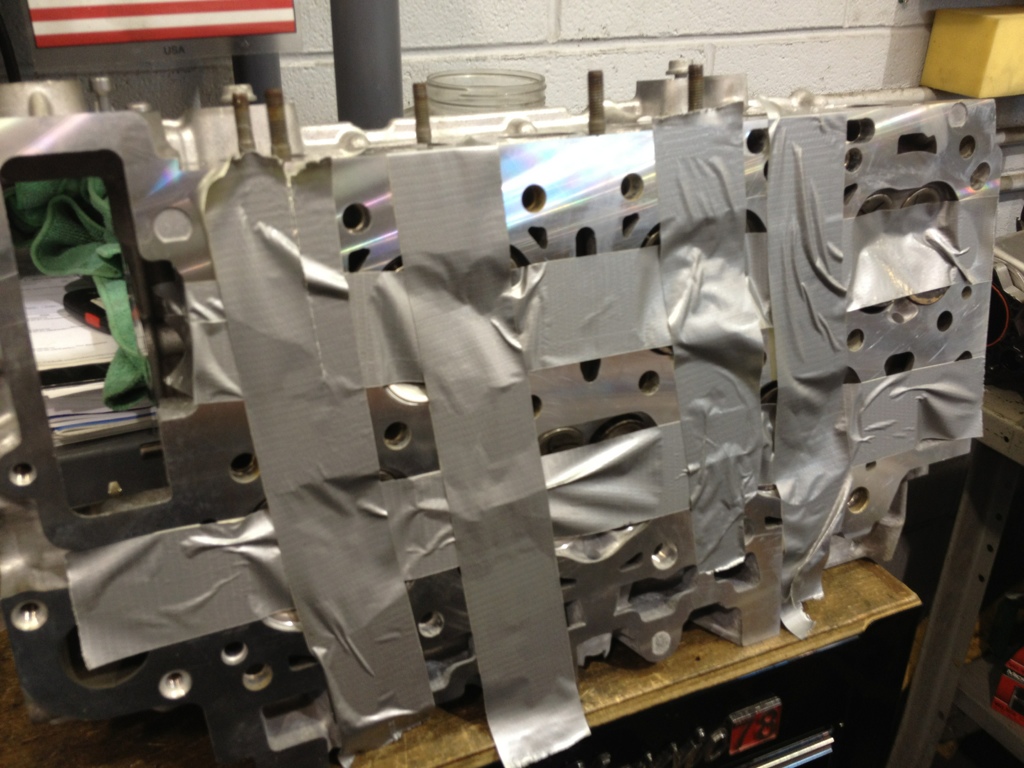 Wednesday, to many it is known as "hump day". For all of us, it is one of the best days of the week. That"s right, it is Shop Shots time. Today we jump behind the scenes to see a side of automotive service you will not see anywhere else. Alright, let's get this ball rolling.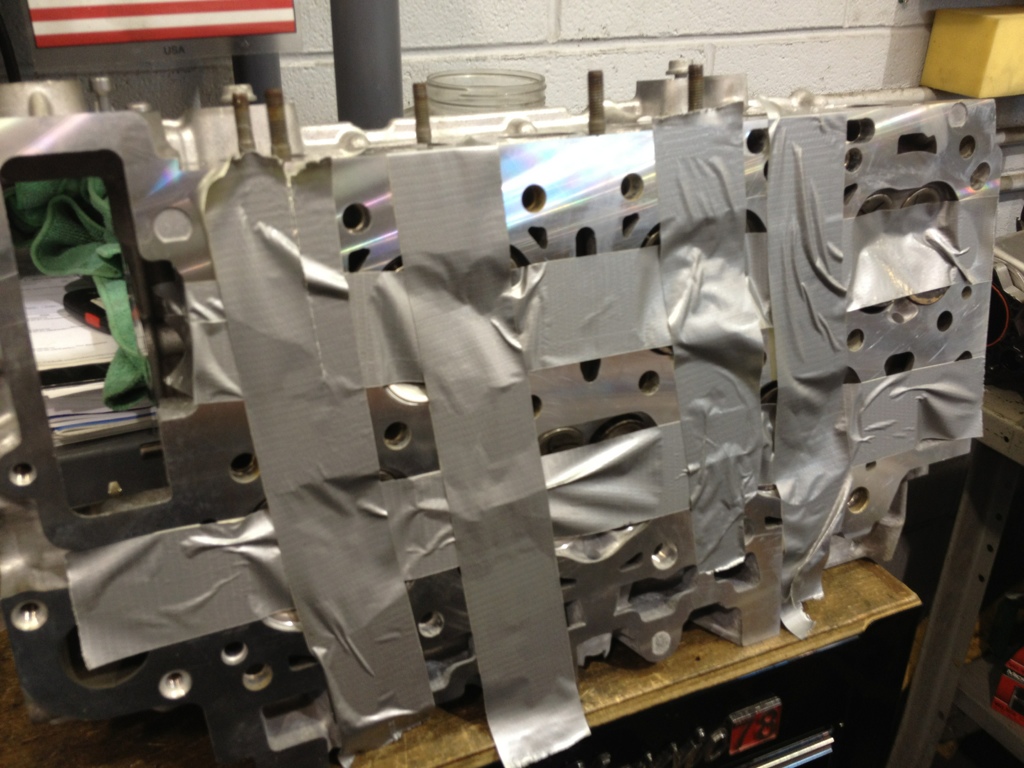 Before I tell you all about this picture, I need you to know something. There are many times that I put these pictures into the post and seriously laugh out loud. This is one of them LOL!
This is a picture of a 4valve VR6 cylinder head. You might notice that it looks a little strange. Yep, it is covered in duct tape. You may know it as hurricane tape, riggers tape, or (my favorite) 100-mph tape. So you might be wondering why the bottom of a cylinder head is covered in Duct Tape. Well here is the skinny. I posted a few pictures of a VR6 engine all torn apart. This is the top end of that same engine.
We sent the cylinder head to the machine shop to have it checked for damage. While it was at the machine shop, VW decided that they would pay for a new engine. That left us needing to reassemble the cylinder head. We couldn't find the right tool to properly install the valve and other cylinder head parts. So what is the solution? Duct tape of course. He was able to tape the valves to help secure them while he reassembled the cylinder head. Don't worry, this engine will not be installed in a car before a complete rebuild.
I posted this picture on Facebook the other day, but I didn't explain it completely. You are looking at the back window of a 2006 Beetle convertible. The Beetle convertible is equipped with several safety systems. Because the convertible does not have a hard roof, VW has built extra safety features in to it.
You are looking at the rear headrest in the extended position. When the Beetle is involved in a crash, the rear headrests pop up. This provides added support on the roof. There is a picture that I have seen with a big pickup truck resting on this support. These supports are no joke.
This is a VW pollen filter. This filter is completely clogged up with all kinds of nasty stuff. This filter is actually inside the car. So all the dirt and sticks would be inside the cabin of the car, if not for this filter. I was not the one that replaced this filter, but I bet the car was pretty smelly. Just imagine having to breathe this junk. No thank you.
Remember the picture at the top? Remember that I said we were replacing the engine? When VW ships an engine, the do a great job packing it with this foam. The shop has been a little on the slow side over the past few weeks, and that is when the shenanigans tend to start.
We decided that making a "custom" seat would be the best use of all this foam. I am not gonna lie, it was very comfy. It did however have a strange smell. I would not recommend sitting on it for that long. We try to be professional, but sometimes you just gotta get some fun time in.
One last thing. If you are in the Raleigh,NC area please come to this event. Just grab a few canned goods and come out to meet some great Dub folks. I will be there in the early afternoon. You may also notice the logo on the bottom right. Yep, I am one of the official sponsors of the show. So come out, say hi, and support a really good cause.
There you have it, another week of Shop Shots in the books. I hope to see as many of you as possible at the "Dubs For A Cause" in a few weeks.
https://humpodcast1.s3.amazonaws.com/wp-content/uploads/2012/10/15114425/20121023-195310.jpg
768
1024
Charles
https://s3.amazonaws.com/humpodcast1/wp-content/uploads/2019/07/16121050/humble_mechanic_logo_white_200x100.png
Charles
2012-10-24 12:06:22
2012-10-24 12:06:22
Shop Shots Volume 36 Insider Pictures of Automotive Service