Customer service and running a dealership of 1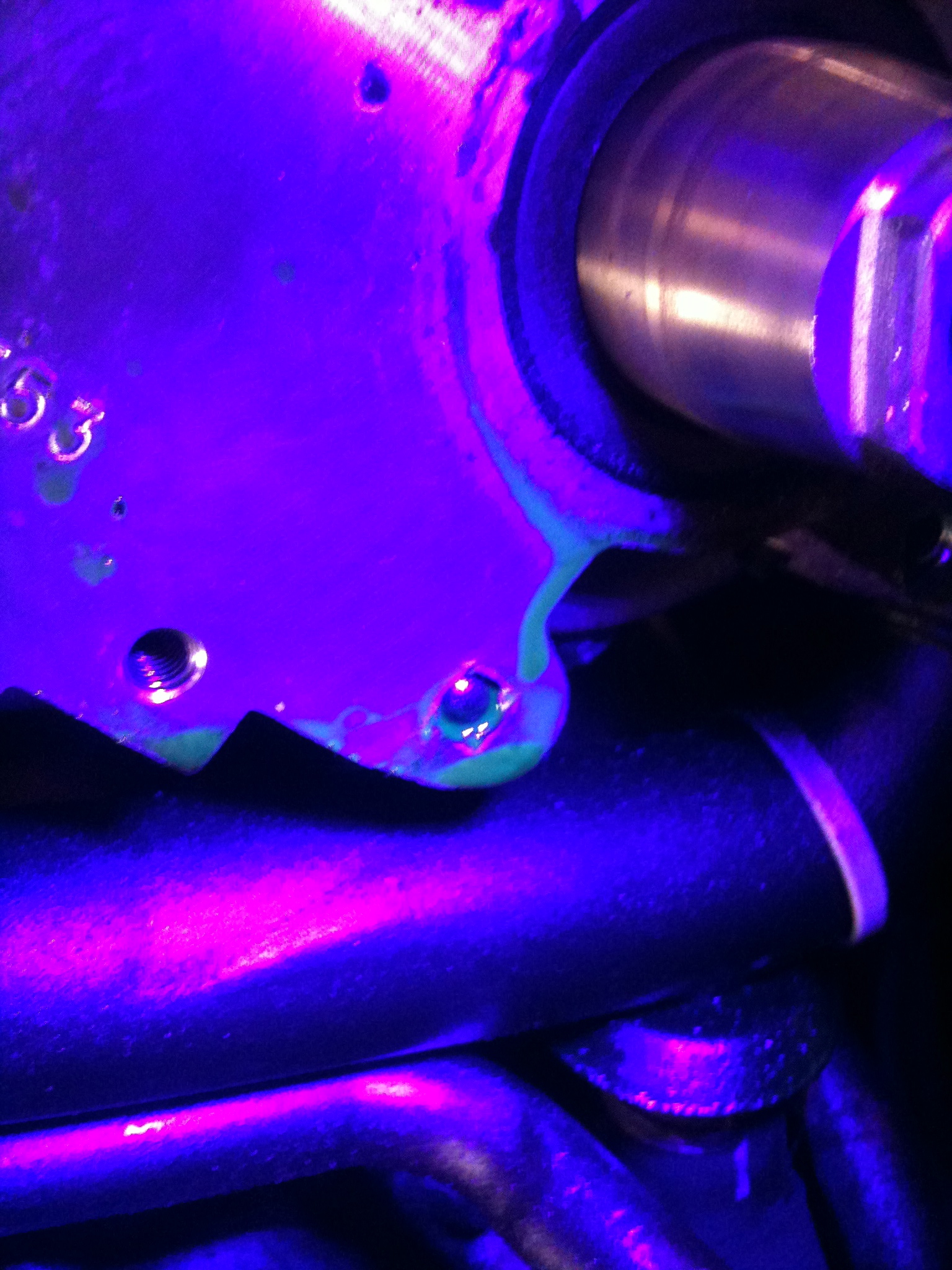 Happy Friday everyone!
I am writing this "unintensional" post today about customer service. See I actually recorded a podcast about this very topic. After fighting with it for about 3 hours(all while the carpet guys are banging away up stairs) I gave up and thought I would just write a post.  I will most likely record the podcast again and give it another try using something other than GarageBand.
Before I get going, I just want to thank everyone for the support over the past few months. I have been working on building the blog and getting some good content up. As you might know I am working with a buddy to rebuild the site to better fit what I want it to be, and to look cooler too!
When you think about the job of a mechanic, you usually don't think about it from a customer serivce stand point. Most people think of it as a greasy dirty job, which it can be at times, but they don't think about how much customer interaction that I have. I say I because I feel like most mechanics do not have as much interaction as the should.
I called this post "A dealership of One" beacuse that is how I work. I treat what I do as if the dealership was called "Charles Volkswagen". I want to make it so that every customer that lets me work on their car knows who I am. I enjoy taking a few minutes out of my day and chatting with folks about cars, tools, weather, whatever it may be. It is actually a really nice break from wrenching on cars. The idea of running my business as in this way really helps set a customer at ease. For me its abuot building confidence, and trust in a relationship. I want my customers to know that if they need something for their car, wether it is a lightbulb replaced, an oil change, or something major repaired, I got their back. Even if we have to have that dreaded talk about getting a new car!
Its funny how just a little bit more "Give a damn" really make a world of difference. A prefect example is a quick story about a customer of mine named Lauren. I met her when my service advisor paged me up to talk to a customer. After a breif chat, she asked me a question that I would have never expected ANYONE to ask.
Who is the manufacturer of the oil filter you are going to use in my car?
I am sure that the look on my face was priceless. I knew that some of our filters were made by a company called MANN, but I had no idea the answer to her question. There are a few ways that I could have handled the situation.
Tell her I did not know and move on
Find the answer to her question
Here is what I did, I went and checked a couple of oil filter to see where they were made. Unfortunaly for Lauren, they were not the filters she was looking for (read that as a Jed:)). So did I really help her out, NO. Did I really do that much extra for her, NO! Did I use a moment to show a customer how much I really value them, and their car YES! Because I took that 5 minutes to help her out, I feel like I will have a customer for life. In fact, I seen Lauren last week, and after working on her car, I stopped and chatted with her about the next service. She told me that she wanted me to be her mechanic from now on!
Folks THAT is what this business lacks! Its actually what most business lack. I wish that more mechanics would just take the time to really understand things from a customers point of view. It costs a lot of money to buy and maintain a car. You should feel good about having someone that you trust to take care of you and your car!
If you are a mechanic and you DONT work this way, YOU ARE WRONG! I will say it again YOU ARE WRONG! You get paid well for working on cars, and customer deserve your BEST!
If you are a car owner and don't bring your car to me,(It better be because you do not live near me) find a good mechanic. If a mechanic won't talk to you, keep looking. There are some great mechanics out there, it just takes some work to find them.
I hope this gave you guys a look into another side of what I do. It is something I have not written about before, but it
https://humpodcast1.s3.amazonaws.com/wp-content/uploads/2012/01/15114731/IMG_0209.jpg
2048
1536
Charles
https://s3.amazonaws.com/humpodcast1/wp-content/uploads/2019/07/16121050/humble_mechanic_logo_white_200x100.png
Charles
2012-01-13 13:42:19
2012-01-13 18:29:03
Customer service and running a dealership of 1